jacobw
, September 10, 2004 at 2:41:43 PM CEST
Some videos rock so hard, words can't begin to describe them.
Just 2 Guys is probably not one of them.
(Above link is to an mpeg4 video. If you want it in MPEG-1, click here.
stocky, September 8, 2004 at 3:24:33 AM CEST
I have a question - girl with a suitcase bomb.
A while ago, late at night, I saw a smippet of a video clip. It was a cartoon, of an unemotional girl who was having sex with men. In the final scene she has a suitcase with a bomb in it. Can you tell me the name of the band and song?
niemandmail, September 6, 2004 at 5:08:14 PM CEST
clip award backup-festival weimar
check out 9 videos that are nominated for the backup-festival clip_award. you can vote for them too. site is in german only, sorry.
and by the way, the complete festival at : backup-festival.de
krof, August 15, 2004 at 1:17:08 AM CEST
AWESOME!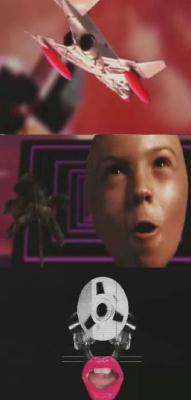 a video clip i made together with fred michiels for A Brand