setanor, September 28, 2005 at 6:43:18 AM CEST
Supergrass "Low C" (Dir: Hammer & Tongs)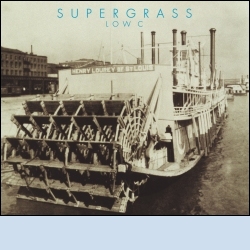 Wasn't sure at first but builds to a lovely ending.
Actually a bit similar to the video Roman Coppola did for the band... can't remember which track, but it was the band preparing for and performing a driving stunt.
EXCELLENT!!!! Loved it! Great song, great mix of the band, great little story.
It makes me think there are so many stories out there that would make great videos... all substance, and nice style too.
I liked this more than the anything from the Hitchhikers movie.
... cute... i guess...
(rm/wm: SO painful!)
so beautiful! really enjoy it.
Ohh, my grandma would have loved that vid :( I'm so glad they did that.
Roman Coppola did Supergrass "We Still Need More (Than Anyone Can Give)", another great vid
yes, this is a great video! it's a wonderful idea...reminded me a little of christopher guest's films somehow.
That;s one of the best videos I've seen in a long time. It's really upbeat without being the slightest bit shmaltzy. Setanor, thanks for posting it.