msm
, May 17, 2009 at 3:53:25 PM CEST
Harmonic 313 - Battlestar (directed by Mark Simpson)
New H313 video, produced by Sixty40 for Warp. MOV
heavy! seriously nice look... if i'm gonna nitpick...maybe could've gone somewhere a bit more, like developed a bit darker / more varied? but heavvvvvvy none the less.
any idea what the method is behind the shakey bg dancing bits?
@crsaxton Please read the treatment at Sixty40.
fuck man and i said i wanted to do smth like this before@! birds-on-fire, we were talking about it, remember?
fuck is right i think everybody had a treatment like this on their list waiting to be made after stumbling across one of those gifs; i'm just surprised it took so long for someone to make a video for it. not that this fulfills everything these stereoscopic types of things offer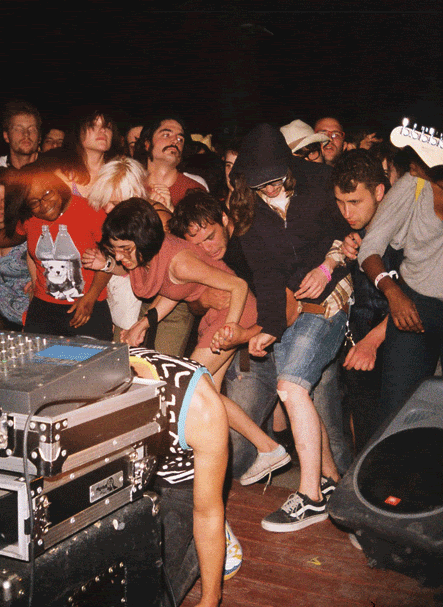 but... damn
fuck is sooo right, I do remember you saying that, Legion. Bunny's spot on too, after you were telling me about that I was dreaming up a lil rig that looked much like the one these dudes made. Meant to get back to you about that, see if you were still working on it.
fuck it, I'd still like to see your take on it, Legion. Do it, man! (...cus I wanna someday soon just for fun)
anyone know if they shot on a parallel rig or it was a post effect?
definitely. There's heaps of places to go with this both technically and narrative-ly. For this clip it was a blend of the technique and the story and balancing the needs of both. It's interesting to see certain shots really working technique-wise while others don't. Often the shots I thought would work well didn't and vice versa. Some shots have for some people a really strong physical effect while others are surprisingly flat. I'd love to see anyone's developments on this. post em on the vimeo or something. vimeo.com. Or to me direct mark.simpson@sixty40.com