"Maps" by Yeah Yeah Yeahs
"Maps" by Yeah Yeah Yeahs
i'm so inlove with her...them...whatever.
xo
captainmarc22, October 21, 2004 at 2:22:43 AM CEST
"Y Control" the Director's Cut
Spike Jonze gets gorier....

Real Player Medium
Real Player High

Window Media Medium
Windows Media High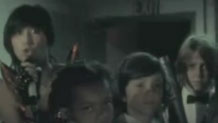 Check out the newest single for "Y Control" from the Yeah Yeah Yeahs. -- A Spike Jonze joint.
Also be sure to look at the rest of their awesome videography if you haven't already. Enjoy.